Contrary to popular belief, I am actually not dead. Have I had a great number of opportunities to blog? Yes. But for some reason, I've spent hours just staring at a blank document, waiting for words to write themselves… Turns out words can't actually write themselves. Lesson learned. I don't know how authors and musicians do it. Props to you people.
So this is a super fun post for me… One of my very best friends and non-biological twin, Crimson, is marrying the love of her life in 39 short days. Matt & Crimson have been dating since their sophomore year of college, and it is safe to say that they are so so so excited about being this close to marriage. Last weekend, I traveled down to Atlanta to visit Crim, and while I was there, I was able to do a mini-engagement session with them. Fun fact: This is actually the 3rd time that I've shot them as a couple. Please just take a look at the following two pictures from February 2009 and 2010…
Both of these were taken when I was shooting with a Canon Rebel xti…
February 2009
February 2010…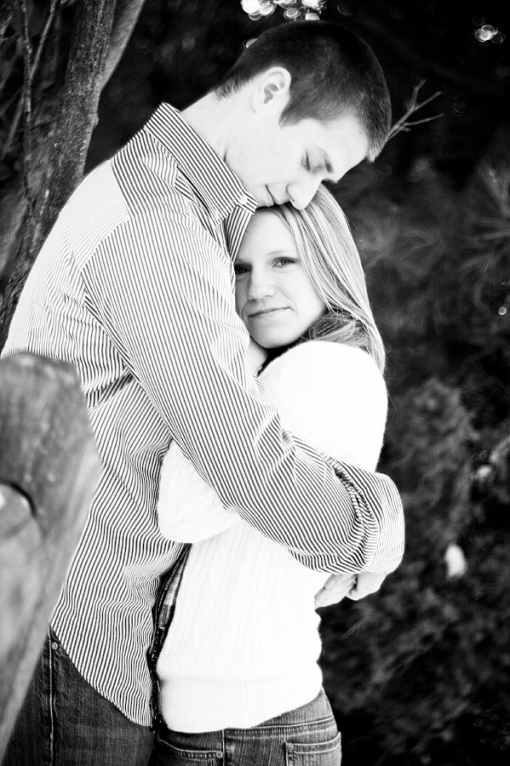 As you should be able to guess, Crimson & Matt have a very special place in my heart. After their June 10th wedding, they will officially be Kelsey Tice Photography's most photographed couple. :) Here are some of my favorites from our session a couple weeks ago…. Oh, and can we please talk about the amazingness of this field/tall grass?? AMAZING. Ok, for real….
Ps… Don't forget to vote for your favorites!!!
These next two might be my favorites… I couldn't decide which one to post cause they both melt my heart.
First of all, Matt & Crimson might laugh together more than any other couple I've known/shot. (Only 1 of the 3 million reasons why they are PERFECT together.) Secondly, this moment was, without a doubt, the funniest thing that I have ever experienced during a shoot. I wish I could share, but there are some things that have to stay between a photographer and her clients… Their faces say it all. :)
Oh, and Crims is super fierce. A great example of our non-biological twinness. Yes, twinness. Just go with me, internet.
Doesn't this picture just make you smile? :)
I take back what I said earlier. THIS is my favorite picture. Awkwardness for the win!!!!
Yep, they're going to be a DREAM to shoot on their wedding day.
Ok, for real… This is my favorite one. :)
I just love the closeness of this one… They just love each other so much. :)