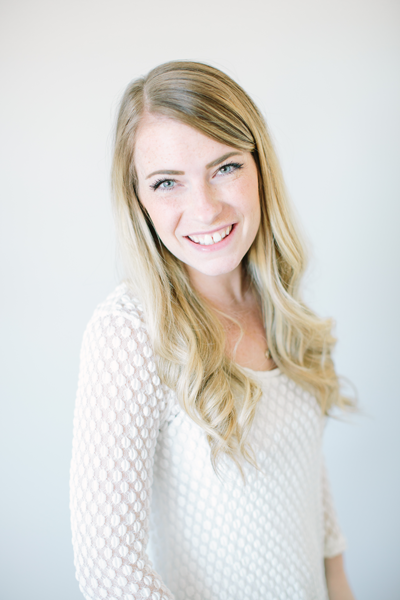 …a Florida born-and-raised girl who now resides in the Atlanta area. The most important thing that you need to know about me is that my life revolves around my faith in Jesus. My husband, Aaron, and I have been married for 5 years (that means we're basically professionals!), and he is the student pastor at our church in Powder Springs. Three years ago, our world changed forever with the addition of our baby boy, Archer. He has more personality in his little body than most grown people who can actually speak in full sentences. Archer is a big brother to Eden, who is the most perfect blend of sugar and spice that you'll ever meet. I spend most of my days hanging out at home, drinking coffee, reading the same book 30x's in a row, cleaning up mac & cheese, singing every song from Moana and Trolls, having lunch dates at Chick-Fil-A, going on walks, and binge watching old episodes of Suits with my husbie once the littles are in bed.
In 2007, I bought myself a Canon Rebel to take pictures of my many college adventures and somehow ended up with a full-fledged photography business less than two years later. Since then, I've been blessed to work with so many amazing couples and families who have all helped me learn and grow as a photographer. I shoot everything from maternity to family to senior sessions, but my real passion is working with super adorable, in-love couples through engagement sessions and weddings.

So how can you know if we'd be a good fit? Well, after six years in the business, I've noticed there are commonalities that my favorite couples almost always seem to share. If any combination of these things can be said about you, your fiance, and what you want for your wedding day, it might be destiny for us to work together and be best friends forever:
-not afraid to be super snuggly and show lots of PDA in front of the camera
-having an outdoor wedding because natural light is just plain unbeatable
–want a wedding inspired with lots of romantic, pretty details (think Anthropologie & anything Lauren Conrad)
–can't wait to throw it down with friends and family on the dance floor at their reception
-laid-back and trusting of me (AKA won't hand me a huge print-off of Pinterest pictures you want me to copy)
-plan a wedding with unique details that are a reflection of YOU, not just a carbon copy of a wedding seen on Pinterest
-will force me (won't be that hard) to sit down to eat dinner and a massive piece of cake at your wedding
-want to sneak away from the reception with me to get 10 more minutes of portraits as the sun sets
-always quoting Friends or The Office (this has nothing to do with photography, but I WILL love you more)
-understand it's inevitable for your gown to get a little dirt on it and aren't afraid to do what it takes for the perfect shot
-have a great sense of humor, lots of fun inside jokes with each other, and can be lovingly-sarcastic
-want to have a First Look (not a deal breaker, but again, I'll love you more)
-aren't afraid to trapse through a giant field or tall grass, even if there may be creatures
-plan on serving coffee at the reception (bonus points for a full-fledged coffee bar)
Of course, I could go on an on, but that should give you an idea of who I am as a photographer and how I like to work. Still not sure? Well, I'm going to want to treat you to my favorite hipster coffee shop before you book me anyway, so why don't we just go ahead and set that up now? :) Send me a message through the 'CONTACT' section above, or you can email me directly at kelsey@kelseytice.com!